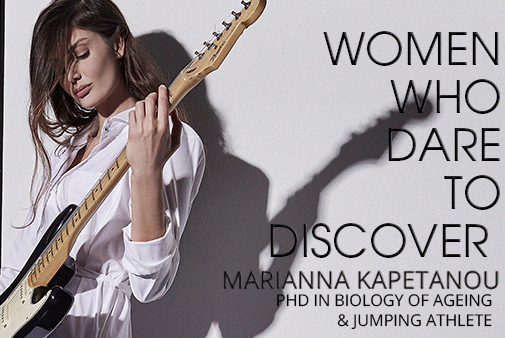 The woman who dared to Discover .
Marianna Kapetanou , is a Life scientist with a PHD in Molecular Biology of Ageing , Jumping Athlete (showjumping ) in Hellenic Equestrian Federation , painter & animal lover .
Her storied life has also involved her as a model in fashion industry.
As a scientist , she researches the roots of ageing and treatments ,which seek to increase life expectancy and even make people look and feel younger. She has in her hands the real ''Holy Grail ''
This genius personality ,comes with other side of hers , as Show -Jumping Athlete in #Greece . She and her partner in ''crime '' Irmani , a tall gelding warmblood horse with unique character , have together created a strong bond .
She wants to deceive Ageing , what's not to love ?
Photographer | Dimitris Kapsalis © (Makris team